Made in France
2 purchased = 1 free with the code "MAPROTEINE"
Organic and Vegan Protein

gluten free

gelatin free

without additives

100% vegan certified

Made in france
Muscular mass

&

Recovery

One year of R&D for your palate
Helping you integrate vegetable proteins into your daily life cannot be done to the detriment of your palate. The incorporation of organic and patented soluble fibers (FiberGum® and Sunfiber®) makes it possible to obtain a creamy and homogeneous texture, against the insoluble mixtures of the first generation.
Beyond pea and rice proteins, our mix combines the first chia protein (Benexia®) and a pumpkin seed protein known for their flavors. Everything is subtly flavored with natural cocoa powder.


The protein content is good, but the nutritional balance is better!


Contrary to popular belief, it's not just the protein content that makes a good meat substitute. If our mix declares 60% of vegetable proteins, it offers above all an optimized aminogram including the 9 essential amino acids and thus displaying a chemical index * of 130. Beyond proteins, our vegetable mix is ​​a source of B12, a difficult essential nutrient to be found in a vegan diet.

Without forgetting the digestibility


Digestibility reflects the body's ability to assimilate the amino acids provided by a given protein. The more complete and well balanced an aminogram, the higher the digestibility of a protein. In the context of plant mixes, obtaining a complete aminogram requires the assembly of several sources of protein. We have therefore selected 4 complementary sources: peas, rice, chia and pumpkin seed.

A 100% natural formula


This mix is ​​free from any sweeteners and additives often used to flavor and thicken protein powders.

*Chemical index: it qualifies the quality of the aminogram (i.e. the amino acid profile) of a mix of proteins compared to a reference protein. A quality aminogram is a complete (including all essential amino acids) and balanced aminogram. A chemical index greater than 100 means that the protein has a complete and functional aminogram.

When trying to reduce our consumption of animal proteins, it is not always easy to find complete substitutes that can easily be integrated into our daily lives.

Vegetable and Organic Protein is a nutritional formula based on 60% of vegetable proteins intended to alleviate a lower consumption of proteins or an increased need in a more sustainable approach.

The proteins

Contribute to the increase and maintenance of muscle mass,

Help maintain normal bones.

Vitamin B12

Contributes to normal energy metabolism,

Helps reduce fatigue.

When to take Vegetable and Organic Protein?

Breakfast

.

Before a sports session (maintaining muscle mass) and / or after (increasing muscle mass).

How many pods?

Children: Not recommended.

Adolescents: Not recommended.

Adults and athletes: 1 to 2 doses per day depending on the physical activity performed.

Pregnant and lactating women: may be suitable for women with low protein intake.

Duration of a dose

Can be taken daily but must correspond to protein needs:
- Make up for a diet low in protein.
- Respond to a greater need depending on the level of physical activity (period of intense sport).

How to take its pods?

Powdered drink preparation, based on organic vegetable proteins.
Dilute 25 g (2 measuring spoons) of powder in 200 ml of water.
Shake until completely dissolved.
Do not hesitate to create your own recipes (you can cook it, it will reduce the intake of B12 but not of protein!).

Duration of a sachet

20 days at the rate of 2 doses per day.

Precautions for use

Food supplement based on protein and vitamin B12, to be used in addition to a healthy and balanced diet.

Do not exceed the recommended daily doses.

Pregnant and breastfeeding women should seek medical advice before any supplementation.

Storage conditions

Store in its packaging in a dry place away from heat and light.

Keep out of the reach of children.

Nutritional values

Per 100 g (AR *)

Energy: 388 kcal (20%) / 1621 kJ (20%)

Fat: 8.2 g (12%)
- of which saturated fatty acids: 2.8 g (15%)
- of which polyunsaturated fatty acids: 3 g
Protein: 60 g (120%)
- of which BCAA (1): 10.2 g
Carbohydrates: 25 g (10%)
- of which Sugars: 12 g
- of which Dietary fiber: 13 g

Salt (2): 1.5 g

Vitamin B12: 10 μg

* Reference intake for a typical adult: 8400 kJ / 2000 kcal
(1) Branched chain amino acids
(2) Content exclusively due to its natural presence

Ingredients: Vegetable protein mix * 76% (including: Pea protein isolate * 72.3%; Brown rice protein isolate * 14.6%; Pumpkin seed powder * 6.6%; Partially defatted seed powder chia (Benexia®) * 6.6%); Cane sugar*; Cocoa powder * 8%; Natural cocoa flavors; Partially hydrolyzed guar gum fibers *; Acacia gum fibers *; Preparation based on shiitake dosed with vitamin B12 *.

* Ingredients from organic farming (> 95%)

In its article "The roots of sustainable food: when plant proteins come to the table", the INRAE ​​(National Research Institute for Agriculture, Food and the Environment) brilliantly explains the challenges of sustainable access to proteins for a population of 7 billion human beings:

"... both for the preservation of the environment and for our health, a change in eating habits is necessary. We must adopt diets richer in fiber, less fat and less salty and which in particular rebalance the proportion of products from animal origin such as meat with proteins of vegetable origin, such as cereals or legumes "[1].

With growing global protein needs, how can we make plant protein accessible as a substitute for animal protein?

Protein: a crucial nutrient

Protein falls under the macronutrient category along with carbohydrates and fats. They therefore contribute to our caloric and energy intake. They are made up of a more or less long chain of structural units called amino acids. A large number of amino acids exist, but only 20 are used by the body to make two types of proteins essential for the body:

structural proteins: muscle tissue, integuments (nails, hair) and skin (actin, myosin, collagen, keratin),

proteins involved in physiological processes: enzymes and hormones in particular.

Among these 20 amino acids, 9 cannot be synthesized by our organism, and they are therefore called "essential": leucine, threonine, lysine, tryptophan, phenylalanine, valine, methionine, isoleucine and histidine. Some of these amino acids are particularly involved in muscle protein synthesis and are referred to as BCAAs (Branched Chain Amino Acids), which includes leucine, isoleucine and valine [2-4].

What protein need in humans?

The nutritional reference value for protein in healthy adults (RNP), established by ANSES, is 0.83 g per kilogram of body weight per day. For a 70 kg individual, this corresponds to a daily intake of 58 g. To get an idea of ​​what this represents, the table below shows some protein concentrations in common foods.
Overall this value must correspond to at least 10% of our energy intake [5]. These values ​​are of course likely to increase depending on the level of physical activity and especially sports [6].

Sources of protein and changing diets

While traditionally in the West "protein" rhymes with meat, fish and egg, today vegetable protein sources are shaking up our diet. The scientific interest in vegan proteins continues to grow with an explosion of publications about them, both nutritionally (health) and the environment.

The data provided by "Our world in data" (meat and dairy products production [7]) show an increase in consumption (kg / inhabitant / year) of meat at the world level between 1961 (start of the analysis) and 2013 (end of analysis). In France more specifically, this increase has nevertheless stabilized over the past ten years (end of analysis in 2017).

Could this observation reflect changes in eating behavior with respect to meat? The consumption of vegan proteins as a substitute for animal proteins can result from several reasons, ranging from ethical to health interest [8,9].

Regarding the ethical dimension, without fueling the veganism / veganism debate, we will mainly discuss the idea of ​​supporting this dietary transition by promoting the diversification of protein sources with plant alternatives to more reasoned and more sustainable agricultural methods.

The "new" diets favoring plants in developed countries

If in certain cultures essentially vegetable diets have always existed, for us Westerners, their appearance is a more modern practice. What are the main types of "plant" diets?

Flexitarian diets: quasi-vegetarian, they aim to make occasional consumption of meat and fish.

Vegetarian diets among which we distinguish:


-

Pesco-ovo-lacto-vegetarians: exclusion of meat


-

Ovo-lacto-vegetarians: exclusion of meat and fish,




- Lacto-vegetarians: exclusion of meat, fish and eggs,




- Exclusive vegetarians: exclusion of all animal products (very close to veganism).

Vegan diets: exclusion of all animal products and those requiring the intervention of animals. The term veganism (or "integral veganism") means the exclusion of all products of animal origin, including those outside the food field. However, the term vegan is very often used, due to its English-speaking origin, for veganism.

Proteins and environmental impact

Under their fashion, proteins of plant origin are gaining a much better environmental reputation than proteins of animal origin. Let's talk about greenhouse gas emissions, for example. In the food industry, these emissions depend on the practices observed throughout the production chain (preparation of agricultural land and farms, feed for livestock, production process, transport, methods of preserving the materials produced, packaging used). The data provided by "Our world in data" (environmental impact of food products [10]) indicate that plant-based products produce 10 to 50 times less kg of CO2 equivalents per kg of product. For example, pea production has a value of 0.9 compared to raising beef with a value of 60 kilograms of CO2 equivalents per kilogram. If we take a closer look at protein, 100 g of pea protein simply emits 0.4 kg of CO2 equivalents. This value is 90 times higher for 100 g of beef protein. In addition, there are other important parameters such as the notion of resource depletion linked to the challenge of feeding a growing world population. As the surface areas and the need for natural resources are less important for plants, their by-products are positioned as an asset for the food of our future.

Protein and health

The health aspect is particularly relevant to the nutritional compounds associated with the different protein sources. Meats, eggs and dairy products (especially cheese) contain types of fat (lipids) such as saturated fat and cholesterol that should not be consumed more than the recommended weekly servings. On the other hand, vegetable sources: legumes (soybeans, lentils, peas, etc.) and cereals (rye, rice, corn, etc.) contain good fiber and very little fat (and not "bad" ones). Published data on the subject suggest a positive correlation between diets containing vegetable protein sources (by replacement in diets rich in animal protein) and long-term health [11-13]. However, these observations must always be qualified because they must take into account the entire diet and all the associated nutrients.

Protein powder: allies of athletes

Being necessary for the formation (anabolism) of body muscle mass, proteins generally constitute a central element in the diet of athletes. The image of protein powders has long been associated with intense and / or rapid muscle-building activities. This consumption is also of interest to any type of athlete simply wishing to improve his performance. On the market, protein powders mainly consist of milk proteins: casein or whey (whey, whey). These are very well assimilated by the body and effectively increase the level of ingested proteins available for muscle anabolism.

To date, plant alternatives to protein powder of animal origin are developing, leading to questions, especially among athletes, about their equivalence or not with milk proteins and their real nutritional value. In addition, in addition to the desire to diversify our diet, opting for vegetable proteins can resolve the inconveniences sometimes observed with a high consumption of whey (milk proteins) such as digestive disorders due to the presence of lactose.

So-called "limiting" proteins and amino acids

Above, we mentioned these essential amino acids that our body cannot manufacture. We must therefore find them in our diet or supplementation for athletes. While protein of animal origin contains all the essential amino acids in sufficient quantities, this is not the case with vegetable proteins, which are less "complete" in certain essential amino acids. These amino acids in lower content are said to be "limiting". For vegetable proteins, we observe that:

Legume proteins are deficient in so-called "sulfur" essential amino acids (methionine and cysteine),

Cereal proteins are deficient in lysine.

Two other concepts also make it possible to compare animal and vegetable proteins [14]:

The chemical index: which compares the composition and amino acid content of a given protein to that of a reference protein at the optimum composition.





For example, to determine this chemical index for pea protein, it is necessary to calculate for each essential amino acid of this protein the following ratio: "amount of the amino acid" of the pea protein / "amount of the amino acid "in the reference protein





This ratio can be:




- Less than 100: this means that the amino acid in the protein of interest is in lower quantity compared to its content in the reference protein.




- Greater than 100: this means that the amino acid in the protein of interest is in a greater quantity versus its content in the reference protein.

Once the ratios of each amino acid have been calculated, the chemical index of the protein corresponds to the lowest amino acid ratio, which is referred to as "limiting amino acid". For pea protein, the limiting amino acid is methionine, and its chemical index is 90.

The PDCAAS ("Protein digestibility corrected amino acid score"): it corresponds to the chemical index multiplied by the digestibility index of the protein of interest (that of the pea in our example). It therefore goes a little further than the chemical index since it incorporates a notion of digestibility. The latter is obtained by a physiological measurement (fecal digestibility).





This score is also based on a reference (such as the chemical index) and it is also indexed on an "ideal" score of 100. Note that the PDCAAS is valid for a specific food or protein, and not for mixtures. protein (unless fecal digestibility measurements are taken).





PDCAAS can be:




- Less than 100: which reflects poor digestibility compared to the reference protein.




- Greater than 100: which indicates good digestibility comparable to that of the reference protein.

In conclusion, the chemical index is more of a way to characterize the profile of the protein, especially the amino acids it contains. PDCAAS is an index, with a physiological dimension, which takes into account the properties of the protein as food.

These two data highlight the main differences between animal and plant proteins:

Animal proteins generally have a higher chemical index than vegetable proteins, reflecting a naturally more balanced amino acid profile. Plant proteins generally have one or more limiting amino acids.

Their PDCAAS is also superior to that of vegetable proteins, reflecting their better digestibility.

Thus, it appears that a diet composed mainly of animal protein sources (meat, fish, eggs and cheese) incurs little risk of deficiency in essential amino acids, while most vegetable sources alone are not sufficient to cover the requirements for essential amino acids.

So how do you replace animal protein with vegetable protein without running the risk of running out of essential amino acids?

A mix that plays the card of complementarity with an optimized aminogram

Consuming plant protein in the same meal or a diet exclusively made up of plant proteins requires adopting a complementarity strategy. This requires the association on our plate of several complementary plant sources to bring together all the essential amino acids and ensure good digestibility and assimilation [15]. Our Vegetable and Organic Protein brings together 4 protein sources (peas, rice, pumpkin seeds and chia) having to offer an optimal protein which has a complete aminogram (chemical index at 130).

These calculations show that thanks to the use of 4 complementary protein sources, the generally limiting amino acids (at the lowest levels in the aminogram) in vegetable proteins (lysine, methionine and cysteine) are no longer in our Vegetable Protein. and Bio Nutri & Co (values ​​greater than 100 in the reference calculation 2).

Note that the important thing is not to have an always higher chemical index, but rather that it is greater than or equal to 100, thus reflecting the balance of the protein compared to the optimal reference.

A formula with a complete nutritional approach

Our Vegetable and Organic Protein has been designed to combine optimal nutritional balance and taste pleasure. With its 60% protein content and an optimal amino acid profile, our mix guarantees:

An intake of 2.6 g / serving of BCAA amino acids (leucine, isoleucine, valine).

An intake of 3.3 g / portion of dietary fiber. These natural fibers added to our mix of vegetable proteins allow a significant contribution of fibers which are sorely lacking in our diet (INCA III and NutriNet Santé studies) and which are not present in animal sources of protein. These fibers also allow the tasty texture of our mix.

An addition of vitamin B12 up to 100% of the recommended intakes: vitamin B12 is essential for cell reproduction and good health of the nervous system. It should be noted that vitamin B12 is mainly present in animal products [16].

Low in sugars: the recommendation on limiting added sugars in food is no secret when it comes to public health.

Each serving (25g) of our protein provides only 3g of sugar.

Finally, our powder mix is ​​both an organic and vegan protein and above all does not contain any sweetener.

The taste challenge

Proteins of plant origin are still little consumed and their taste may seem unusual, especially for lovers of milk / whey protein with "milkshake" type flavors flavored with chocolate or vanilla. In general, there are various types of vegetable protein powder on the market:

Those rich in certain vegetable proteins whose taste is too "characteristic" (bad balance, incomplete aminogram),

The bis-rich in certain vegetable proteins whose texture is too viscous or, on the contrary, too grainy (poor balance),

The very sweet ones by the presence of sweeteners (which try to find the taste of whey / casein powders),

Flavored them with chemical aromas.

Formulating a tastefully appreciable vegan protein based solely on vegetable proteins is therefore a real challenge. This is why, at Nutri & Co, we have opted for a composition from 4 specific sources. Although pea and rice proteins are conventionally used (for their protein complementarity; see section on limiting amino acids), the addition of pumpkin seed and chia seed proteins is absolutely new! These two proteins made it possible to obtain a good protein taste and a balanced texture. The presence of cocoa powder and natural cocoa aromas are part of this natural approach by preserving a low sugar level in the final formula, without however using sweeteners.

Publications

INRAE Dossier de PRESSE : Les Racines d'une Alimentation Durable : Quand Les Protéines Végétales s'invitent à Table; 2020; p. 28.
Wolfe, R.R. Branched-Chain Amino Acids and Muscle Protein Synthesis in Humans: Myth or Reality? J. Int. Soc. Sports Nutr. 2017, 14, 30, doi:10.1186/s12970-017-0184-9.
Santos, C. de S.; Nascimento, F.E.L. Isolated Branched-Chain Amino Acid Intake and Muscle Protein Synthesis in Humans: A Biochemical Review. Einstein 2019, 17, 1–5, doi:10.31744/einstein_journal/2019RB4898.
Morse, T.; Willoughby, D.S. Efficacy of BCAA Supplementation for Exercise Performance and Recovery: A Narrative Review. J Nutr Health Food Eng 2019, 9, 128–133, doi:10.15406/jnhfe.2019.09.00337.
ANSES Actualisation Des Repères Du PNNS : Élaboration Des Références Nutritionnelles; 2016; p. 196.
CERIN Besoin En Protéines Des Sportifs (Aspects Quantitatif et Qualitatif) Available online: https://www.cerin.org/actualites/besoin-en-proteines-des-sportifs-aspects-quantitatif-et-qualitatif/.
Ritchie, H.; Roser, M. Our World in Data : Meat and Dairy Production; 2019.
Mariotti, F. Vegetarian and Plant-Based Diets in Health and Disease Prevention; Elsevier, 2017; ISBN 978-0-12-803968-7.
Medawar, E.; Huhn, S.; Villringer, A.; Veronica Witte, A. The Effects of Plant-Based Diets on the Body and the Brain: A Systematic Review. Transl. Psychiatry 2019, 9, 226, doi:10.1038/s41398-019-0552-0.
Ritchie, H.; Roser, M. Our World in Data : Environmental Impacts of Food Production; 2020.
Richter, C.K.; Skulas-Ray, A.C.; Champagne, C.M.; Kris-Etherton, P.M. Plant Protein and Animal Proteins: Do They Differentially Affect Cardiovascular Disease Risk? Adv. Nutr. 2015, 6, 712–728, doi:10.3945/an.115.009654.
Chalvon-Demersay, T.; Azzout-Marniche, D.; Arfsten, J.; Egli, L.; Gaudichon, C.; Karagounis, L.G.; Tomé, D. A Systematic Review of the Effects of Plant Compared with Animal Protein Sources on Features of Metabolic Syndrome. J. Nutr. 2017, jn239574, doi:10.3945/jn.116.239574.
Clark, M.A.; Springmann, M.; Hill, J.; Tilman, D. Multiple Health and Environmental Impacts of Foods. Proc. Natl. Acad. Sci. 2019, 116, 23357–23362, doi:10.1073/pnas.1906908116.
AFSSA Apport en protéines : consommation, qualité, besoins et recommandations; 2007; p. 461;.
Berrazaga, I.; Micard, V.; Gueugneau, M.; Walrand, S. The Role of the Anabolic Properties of Plant- versus Animal-Based Protein Sources in Supporting Muscle Mass Maintenance: A Critical Review. Nutrients 2019, 11, 1825, doi:10.3390/nu11081825.
Obeid, R.; Heil, S.G.; Verhoeven, M.M.A.; van den Heuvel, E.G.H.M.; de Groot, L.C.P.G.M.; Eussen, S.J.P.M. Vitamin B12 Intake From Animal Foods, Biomarkers, and Health Aspects. Front. Nutr. 2019, 6, 93, doi:10.3389/fnut.2019.00093.
A question ?
Our experts answer all your questions.
How many serving (s) should I take per day?
Our Plant-Based and Organic Protein must adapt to your diet and your level of physical activity. We recommend one to several doses per day depending on the physical activity performed (one serving = 2 scoops). Apart from intense physical activity, we recommend not to consume a number of servings exceeding the basic protein requirement, i.e. 2 servings per day. You can refer to the table in the usage tips tab for precise estimates or contact our teams.
Is your Vegetable and Organic Protein suitable if I carry out an intense sporting activity?
Yes. Its optimized aminogram guarantees a balance of essential amino acids (10%, or 2.6g of BCAAs per serving), good digestibility and responds to significant muscular demands such as in strength sport.
Can I take it if I don't play sports?
Tout à fait, notamment si vous êtes dans une démarche de réduire votre consommation de protéines animales. N'hésitez pas à consulter nos équipes, à vous référer à l'onglet conseils d'utilisation et à demander notre livre de recettes dédié !
How to consume it?
Our Organic Vegetable Protein is a powdered drink mix made from different organic vegetable proteins. Dilute 25 g (one portion = 2 scoops) of powder in 200 ml of water, vegetable juice, almond milk. Shake until completely dissolved. Our Organic Vegetable Protein can also be integrated into various daily preparations.
Can it replace a meal?
No, our vegetable protein mix is not a meal replacement. On the other hand, it can be integrated into your breakfasts, lunches and dinners. It was even thought out for that…
Why did you add chia and pumpkin seed proteins to your organic proteins?
Our protein mix is formulated from 4 specific protein sources. Although pea and rice proteins are very often associated (for their complementarity in terms of amino acids; see section on limiting amino acids in the science tab), the addition of pumpkin seed and seed proteins de chia is a real peculiarity! These two proteins in particular made it possible to obtain a balanced taste and texture. In addition, these 2 ingredients provide much more than protein: chia contains, for example, fiber and also a little omega-3!
Is the amino acid balance equivalent to classic whey and casein?
Whey (milk protein) and casein are proteins obtained from cow's milk. They are balanced in amino acids and can therefore be used as the sole source of protein. A milk protein therefore automatically has a chemical index greater than 100 (the chemical index reflecting the balance of the protein).
Taken in isolation, the Plant protein sources never have all 20 amino acids. Our mix therefore combines 4 sources of vegetable protein (pea, rice, pumpkin seed and chia protein) in order to cover the entire spectrum of these amino acids (including the 9 essential). It thus achieves an optimal balance and a chemical index equivalent to and greater than 100 (estimated at 130).
Can I keep my shake / mix after preparation?
We recommend consuming your shaker / blend of our Vegetable and Organic Protein during the day of preparation in order to converse the taste and stability of the ingredients.
Your vegetable protein shaker / blend can be kept for a whole day. Beyond that, the taste and stability of the ingredients may deteriorate.
Your Vegetable and Organic Protein contains 12 g of sugars per 100 g, is it really "low in sugars"?
Absolutely! 100 g represent 4 portions (8 scoops) of our Vegetable and Organic Protein. With 2 servings per day, our Organic Vegetable Protein then provides 6 g of sugar, a little more than a square of pure sugar (5 g). On a day's scale, this represents a low sugar intake. We made this choice again to solve the taste equation without adding sweeteners.
Can I mix it with another protein powder or other products?
- A mixture of our mix with other protein sources is not necessary since it has been designed to be balanced and provide an optimized aminogram, with 10% BCAA.
- Our Plant Protein and Organic can be compatible with taking other sports nutrition products: BCAA or EAA, creatine ...).
- Of course, athletes can also accompany the proteins of other nutraceuticals: multi, enzymes, spirulina or even probiotics.
Are the proteins contained in the Nutri & Co formula dangerous for the kidneys?
No, if you are not predisposed to kidney problems. The relationship between protein consumption and kidney problems emerged more than 10 years ago with the appearance of high-protein diets (up to more than 40% of the caloric needs provided by protein versus 12-15% in a conventional diet) . Studies have found that in people with kidney problems, consuming too much protein has a detrimental effect on kidney health. In general, an excessive protein intake over a prolonged period leads to an increase in the production of organic waste (urea, uric acid, creatinine) excreted in the urine by renal filtration. Healthy kidneys can perform their physiological filtration function over the long term.
So, in case of doubt, we recommend that you perform a urine or urine test. seek the advice of your doctor before any protein supplementation, and if necessary, not to exceed the recommended daily dose.
On the other hand, in people who do not have a predisposition to kidney disease and who wish to supplement themselves with protein (ie daily intake above the recommendations), with a view to gaining mass for example, additional protein intake does not present any risk.
To summarize: vegetable proteins are equivalent to normal dietary proteins, the most important being to respect the daily protein intakes and to adapt them depending on the level of physical activity .
Is your Vegetable and Organic Protein acidifying?
The question of the body's acidification often comes up when comparing animal and plant proteins. And the more daring will even go so far as to look at the PRAL index ("Potential Renal Acid Load": index allowing to estimate the acidifying or basifying potential of a food) of their food. However, while it is tempting to think of foods one by one as an addition of PRAL indices in an attempt to balance each potential unit of acid with a base, we strongly advise against it. Do you want to ensure that you maintain a good acid-base balance? Listen to your grandmother's advice: continue to eat meat moderately, double or triple fruits and vegetables and reduce cereals accordingly.
La protein and acidity connection comes from the presence of sulfur amino acids which would be rather acidifying than their non-sulfur counterparts (among others). However, in fact, our Vegetable and Organic Protein contains it since we have optimized its aminogram. But as long as this product replaces some of the other proteins you consume, it remains equivalent in terms of acidity.
Ah and you want a scoop? In the Paleolithic period, humans ate an average of 3.5 times more meat than modern humans, and researchers say their blood was less acidic ... But how did they do it? You already know: they listened to their grandmother!
Is vitamin B12 intake sufficient to meet my B12 needs if I'm vegan?
No, we can't guarantee that. Under the term "source of B12" are in fact hiding several more or less bioavailable forms of vitamin B12. However, each plant matrix has a specific profile of forms of B12 and therefore increases your vitamin status differently. If you are following a vegan diet, it is still important to closely monitor your vitamin B12 status (by simple blood test on prescription).
Do you use protein isolates or concentrates?
A bit of both! The ingredients rice and peas can be called isolates (about 80% protein) because they have a very high protein concentration. The ingredients chia and squash seeds are less concentrated in protein (40% and 60% respectively) and are more referred to as "protein powders".
Are your vegetable proteins native or hydrolyzed?
To assimilate more and more amino acids, it is tempting to use protein hydrolysates (we often find hydrolysates of whey or casein on the market). The hydrolysis of a protein consists of treating it by thermal and chemical action to denature it, or "break" it. A mixture is then obtained containing proteins, peptides and amino acids. The advantage of this technique is to "always more" facilitate the assimilation and therefore the use of amino acids by the body, which is particularly sought after by bodybuilders. One can imagine the hydrolysates as an in-between, with on one side native and complete proteins and on the other pure amino acids, such as BCAA (3 branched amino acids) or EAA (9 essential amino acids). / p>
Our approach consists in proposing a harmonious mix of vegetable and organic proteins, which optimizes the assimilation and the digestion thanks to the use of 4 sources of proteins and fibers, and we therefore made the choice to opt for native proteins, that is to say non-hydrolyzed.
What is the PDCAAS of your protein mix?
In theory, the digestibility of a protein could be expressed with the PDCAAS, an index based on a physiological measurement and for a given protein source (analysis of fecal digestibility weighted by l 'aminogram).
It therefore makes no sense to express the PDCAAS on a finished product (because the digestibility of the finished product is not equivalent to the sum of the digestibility of each protein) except if the fecal digestibility measurement has been carried out on the mix.
No false promises at Nutri & Co, we do not give that the chemical index. Balancing the aminogram with the use of 4 protein sources simply improves digestibility. If you see protein mixes displaying a precise PDCAAS, we recommend that you ask if the analyzes were carried out, or if the displayed PDCAAS is not rather that of one of the only proteins used in the mix ... < / p>
It is often said that there are anti-nutritional factors in vegetable proteins, is this the case with yours?
Indeed, some foods of plant origin contain both proteins and factors called "anti-nutritional" because they prevent the absorption of certain nutrients (phytic acid, lectin , inhibitors of certain digestive enzymes). But beware, it is foods that contain anti-nutritional factors, not protein per se. Our protein mix protects you from these factors in two ways:
- major ingredients such as peas are highly concentrated in proteins (80%) therefore lower in factors anti-nutritional.
- 4 sources of protein rather than a single source (we diversify the factors and therefore the risk).
Where do our ingredients come from?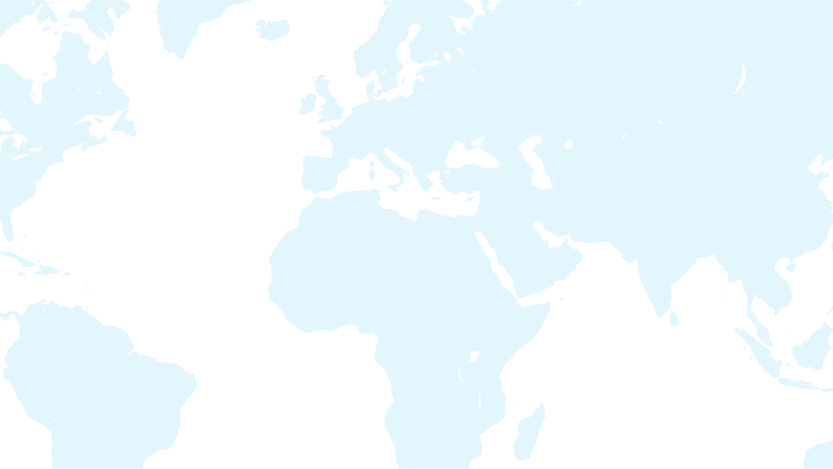 Development and production of Organic Vegetable Protein • JLB Dév.
Fabrication: Brignais, France
For more than 15 years, JLB Développement has positioned itself as an expert group in the innovation and manufacture of products intended for sports nutrition and well-being.
Pea protein • PEVESA
Fabrication: Madrid, Spain
Origin of peas: Canada, US, India and UE.
PEVESA is one of the world leaders in the production of vegetable proteins.
Chia protein • Benexia®
Origine of the chia: Chili • Fabrication: Chili
Benexia® has developed a patented extraction process, which allows chia protein to retain the integrity of its nutritional potential. This chia protein is the only one authorized for sale in the European Union.
Rice protein • Jiangxi Hengding Food (via Nutraceuticals)
Origin of rice: Jiangxi, China, Manufacture: Jiangxi, China
Asia is the biggest producer of rice, it seemed obvious to choose a well-defined and targeted material, produced by the world market leader.
Pumpkin seed protein • Schalk Meuhle (via Seah Int.)
Origin of pumpkin seeds: Austria, Manufacture: Vienna, Austria
Schalk Muehle is an Austrian producer of vegetable proteins. It is part of an eco-responsible approach that translates into fair agricultural practices and a goal of neutrality in terms of greenhouse gas emissions.
Guar fibers • Taiyo (via Vivatis Pharma)
Origin of guar gum: India, Manufacture: Rajasthan, India
Partially hydrolyzed guar gum fibers are a Taiyo exclusive and come from Indian family farms. Patented (Sunfiber®), they benefit from organic and ISO 19657 certification ("natural ingredient").
Acacia fibers • Nexira
Manufacture: Rouen, France
Origin of acacia gum: Chad and Sudan.
Nexira is a family business that produces acacia fiber from '' a sustainable and organic sector, preserving natural resources, supporting local communities and aiming for a neutral carbon footprint.
Cocoa powder • Barry Callebaut
Manufacture: Zurich, Switzerland
Origin of cocoa: Rep. Dominican, Peru and Tanzania.
Cocoa farming is now very much governed by European regulations which impose full traceability and prohibit certain origins. Barry Callebaut is committed to a "fair" pricing approach offered to producers.
Natural cocoa aromas
Robertet and Silesia, Manufacturing: Grasse, France and Düsseldorf, Germany
Robertet and Silesia are two European leaders in natural flavors made in France and Germany respectively.
Preparation of shiitake rich in B12 • Rosun (via Seah international)
Origin of shiitake: India, Manufacture: Tamil Nadu, India
Rosun is a pioneer in extracting natural vitamins from organically grown plants.
Our certified customer reviews
Those who we tested
Organic and Vegan Protein
approved it.
In the press