Made in France

Gluten free

Gelatin free

100% vegan friendly

Without controversial excipientss

Made in france

Without additives
Skin

&

Immunity

First, well-tolerated zinc

10 mg of zinc-element, i.e. 100% of the reference intake, is what 1 single capsule of our Zinc formula contains. Unlike oxide or citrate, our two sources of zinc are perfectly soluble in the intestine and thus guarantee perfect digestive tolerance.

Then a well assimilated zinc

When it comes to absorption, zinc must avoid two pitfalls:

First of all, it must avoid the trap of phytates and their negative charges which trap positively charged minerals. To prevent these molecules present in the plants in our diet from reducing the effectiveness of our formula, we use liposomal technology. Our zinc is thus microencapsulated in fatty acids making it totally protected from external interactions to deliver maximum bioavailability!

However, if zinc can be assimilated, this is good, but when it is at the expense of other minerals such as iron, it is not ideal... This is why we have combined not one, but two sources of zinc: liposome (patented) and gluconate (certified GMO and pesticide free). Our carriers use various absorption pathways (notably paracellular and endocytosis) to unblock the ion channel, the main means of assimilation of dietary minerals.

Finally an action of zinc optimized thanks to the addition of selenium  

These two trace elements participate in very similar functions in the body and their metabolisms are closely linked. They protect cells from oxidative stress, but more broadly zinc and selenium contribute to hormonal function (thyroid), spermatogenesis and immune stimulation. A measured intake of selenium reinforces the action of zinc on the different spheres.

Immunity, fertility, antioxidant defenses, cell growth, hormonal activity, skin health ... Present in trace amounts, zinc is a trace element essential to many functions of our body and involved in the activity of over 300 enzymes.

Zinc and selenium contribute to the normal functioning of the immune system. 
Zinc contributes to normal fertility and reproduction.
Zinc helps maintain normal levels of testosterone in the blood.
Zinc plays a role in the process of cell division.
Zinc helps protect cells from oxidative stress.
Zinc helps maintain normal skin / helps maintain normal hair / nails.
Zinc contributes to the maintenance of normal bone structure.
Zinc contributes to normal cognitive function.
Zinc contributes to the maintenance of normal vision.
Zinc contributes to the normal metabolism of macronutrients.
Zinc contributes to normal fatty acid metabolism.
Zinc contributes to normal protein synthesis.
Zinc contributes to normal carbohydrate metabolism.
Zinc contributes to normal acid-base metabolism.

Zinc for immunity

Zinc is involved in many of our metabolic functions and is essential to the efficiency of our immune system. It is involved in the maturation and functioning of immune cells such as T and B lymphocytes, and the synthesis of an enzyme, thymulin.

A zinc deficiency also promotes inflammatory states with the dysregulation of a cytokine. Zinc has a powerful antioxidant activity and thus participates in cellular protection and our immunity. Overall, a lack of zinc weakens our immune system.

Zinc for fertility 

Zinc is an essential trace element for fertility and human reproduction. In addition to being involved in the synthesis of testosterone, it participates in the proper development of the testicles, the epididymis and the prostate. It also plays a fundamental role in the development, maturation and mobility of spermatozoa and cell division. It also contributes to the maintenance of a normal level of testosterone.

Zinc for the skin

Discover our dedicated formula right here.

Zinc for other functions

Zinc is also involved in carbohydrate metabolism, brain function, fatty acid metabolism, acid-base metabolism, protein synthesis, blood coagulation and vision. It plays a role in the growth and development of the child and the fetus during pregnancy, which makes it the supplement of choice for pregnant women. Zinc also contributes to the maintenance of normal bone structure.
Zinc supplementation, for example by taking our zinc food supplement, helps limit the risk of deficiencies.

When to take our Zinc?

Our Zinc formula should be taken at breakfast.

How many capsules?

Children : Not recommended. 
Adolescents: Not recommended.
Adults: 1 capsule per day.

Duration of one intake

Our Zinc formula is taken as a cure over the period of need (lowered immunity, fertility).

How to take Zinc?

The capsules are to be taken with a large glass of water, simply.

Duration of a bottle

One bottle of our Zinc formula lasts 2 months.

Precautions for use

Consume as part of a healthy, balanced diet.
Do not exceed the recommended daily dose.
Pregnant and breastfeeding women should consult a physician before taking any supplements.

Storage conditions

Store in a dry place, away from light and heat.
Keep out of reach of children.

| | | |
| --- | --- | --- |
| Nutritional value (mg) | For 1 capsule | % of RAs* |
| Zinc NOVA® (Liposome) | 25 | - |
| Zinc Gluconate | 34,8 | - |
| Total zinc element | 10 | 100 |
| Selenium yeast | 13,5 | - |
| Including selenium | 0,027 | 50 |

*Reference contributions

Ingredients: Acacia fibers, Coating agent: hydroxypropylmethylcellulose, Zinc gluconate, Zinc Nova® (mono and diglyceride of fatty acid, zinc oxide), Selenium yeast.
Zinc Nova® is a registered trademark of Lipotec S.A. or its subsidiaries.

General information on zinc

Zinc is a micronutrient or mineral that belongs to the category of trace elements. It is present in small quantities in the body, in trace amounts. After iron, zinc is the most abundant trace element in the body: about 2 to 3 g. In biology, zinc is generally found as the divalent cation Zn2+.

Zinc is essential for many functions and systems in the body. It is involved in the activity of more than 300 enzymes and more than 1000 transcription factors (regulation of gene expression). It contributes to the normal functioning of the immune system, the skin repair mechanisms and the thyroid gland. In summary, it can be described as :

A structural component,
A catalytic factor,
A signaling mediator.

The discovery that zinc is essential for animal growth dates back to the 1960s, when the consequences of a deficiency were, however, unknown to the clinical world. The first recommendations for zinc intake were made in 1974, following the demonstration of the therapeutic effects of zinc [1]

In our diet, zinc is found mainly in seafood (fish and shellfish) and meat (including offal), followed by cheese and legumes. Although our overall zinc intake is sufficient, our dietary habits and the specifics of our diet are determining factors in our zinc status (e.g., reduction or withdrawal of animal products).

Zinc for health [2,3]

Zinc is essential for basic cellular functions such as growth, differentiation and survival. This gives it a major global role in our health:

Metabolic functions,
Cellular development,
Reproductive system,
Cellular defense,
Neuronal function,
Protein synthesis
Immune system,
Thyroid function,
Wound healing, 
Smell and taste,
and blood coagulation.

Specifically, it is involved in oxidative stress response, immune response, DNA replication, DNA damage repair and cell cycle progression. Zinc is essential for protein and collagen synthesis, thus contributing to skin health.
A review published in early 2022 provides a recent overview of the link between zinc and health [4]. To date, zinc intakes have been well documented during pregnancy, growth and metabolism in general. It is in the latter context that zinc supplementation is associated with a reduced risk of certain metabolic disturbances.
Worldwide, the prevalence of zinc deficiency is estimated to be 17% [5]. 5] Within this average, it is more prevalent in developing countries. Zinc deficiency generally leads to multi-organ disease, including impaired immunity and increased susceptibility to infection. It is important to note that there is no need for excessive daily zinc supplementation, especially since high intakes can lead to digestive disorders [6].

Our zinc needs

Many dietary factors can affect the bioavailability of the zinc we ingest. Among them, phytates, molecules present in plant sources (cereals, legumes, oilseeds) that reduce its absorption. This element must therefore be taken into account. The nutritional guidelines for zinc have been adapted according to the level of phytates in the diet to ensure that they are sufficient (see table below) [7]. 

| | | | |
| --- | --- | --- | --- |
| Population | Age | Phytate consumption level* (mg/day) | Zinc RI** (mg/day) |
| Children | 7-10 ans | - | 7,4 |
| Children | 11-14 ans | - | 10,7 |
| Girl children | 15-17 ans | - | 11,9 |
| Boys children | 15-17 ans | - | 14,2 |
| Adult women | ≤ 18 ans | 300 | 7,5 |
| | | 600 | 9,3 |
| | | 900 | 11 |
| | | 1200 | 12,7 |
| Adult men | ≤ 18 ans | 300 | 9,4 |
| | | 600 | 11,7 |
| | | 900 | 14 |
| | | 1200 | 16,3 |
| Pregnant women | ≤ 18 ans | - | +1,6 |
| Breastfeeding women | ≤ 18 ans | - | +2,9 |

*Phytates are supplied by the diet via phosphorus
**Recommended intakes defined by the EFS

With regard to these nutritional benchmarks, several observations can be made:

The needs are more important in adult men,
Needs increase during the perinatal period and while breastfeeding,
The needs are to be adjusted according to the consumption of phytates (of vegetable origin), and whatever the source of zinc, animal or vegetable, the presence of phytates always limits the absorption of food zinc.

Zinc metabolism

Zinc (whether contained in our food or in the form of zinc supplements) is primarily absorbed in the distal duodenum and proximal jejunum of the small intestine, just after the stomach and before the intestine.
Only 0.1% of zinc is found in serum (blood). This trace element is mainly stored in :

skeletal muscle (about 60%) 
bones (about 30%)
skin and liver (about 5% respectively).

More widely, it is distributed throughout the body, including the brain, lungs and kidneys, in smaller quantities (<1%) [8,9]. This storage cannot be mobilized by the body to meet its needs, which emphasizes that our daily diet plays a key role in our zinc intake.
Zinc homeostasis in the body is ensured by specific zinc transporters (ZIP transporters for entry of zinc into the cell or organelle, and ZnT for exit of zinc from the cell or organelle) and metallothioneins (transport proteins). The purpose of this regulation is to maintain the intracellular zinc levels necessary for cell function.

At the intestinal level, zinc absorption is also ensured by transporters. The overall balance is between exogenous (dietary) intake, reabsorption (endogenous) and excretion through urine or faeces. To a lesser extent, sweat and skin peeling also contribute to zinc balance.

The bioavailability of zinc [8,10,11]

The diet provides different sources of zinc according to different food matrices (structure and composition of the food). As mentioned above, zinc absorption is subject to dietary factors that can limit it, such as phytates. Phytates are the primary factor inhibiting zinc absorption. Conversely, dietary protein intake increases the bioavailability of zinc, especially animal protein.
Other factors are involved in the bioavailability of zinc and are particularly important when choosing a good zinc food supplement:
1/ The solubility of the form of zinc: while the individual's zinc status is not necessarily a factor to be taken into account, the absorption of zinc is on the other hand largely determined by its solubility at the intestinal level. And this solubility is itself dependent on the chemical form of zinc and the presence of specific inhibitors or enhancers of zinc absorption.
2/ The amount of intake: the lower the intake, the greater the absorption. It has been reported that the absorption rate of zinc is on average 33%. For insoluble minerals such as zinc, binding to carriers or chelators has a positive effect on both their solubility and dispersion, and thus their absorption.

The zinc of Nutri&Co 

When it comes to minerals, assimilation and tolerance are the criteria to look for.
Zinc is generally found in the form of zinc salts: zinc gluconate, zinc acetate, zinc sulfate, zinc picolinate, zinc orotate, zinc citrate... A clinical study published in 2014 showed that, among these salts, the picolinate and gluconate forms have better bioavailability (about 60%) compared to zinc oxide (about 50%).

For our Zinc formula dedicated to immunity and fertility, we have specially combined 2 forms of zinc for their high bioavailability:

A zinc gluconate:

this is a highly bioavailable and soluble form of zinc thanks to its association with gluconate. It delivers 14.4% of zinc-element. The gluconate allowing its optimal bioavailability is of vegetable origin, certified without GMO nor pesticides. 
A liposome zinc oxide: the encapsulation of the zinc oxide by fatty acids allows to reduce the interactions of zinc with the surrounding factors limiting its absorption. 

In a single capsule, these two forms provide 10 mg of elemental zinc, i.e. 100% of the reference intake, while guaranteeing good digestive tolerance.

To this highly assimilated zinc duo, we have associated a highly bioavailable selenium yeast for a reinforced action on the immune system and the cognitive sphere [12,13].Selenium deficiency promotes a decrease in the proliferation of immune cells (T and B lymphocytes) and affects the immune system via a decrease in antibodies (immunoglobulins). Selenium also participates in the antioxidant response by entering the formation of selenoproteins. In summary, selenium strongly influences the anti-inflammatory and immune response [14]. A selenium intake is therefore interesting as a complement to our zinc duo.

References

Prasad, A.S. Discovery of Human Zinc Deficiency: Its Impact on Human Health and Disease. Adv. Nutr. 2013, 4, 176–190, doi:10.3945/an.112.003210.

Prasad, A.S. Zinc in Human Health: An Update. J. Trace Elem. Exp. Med. 1998, 25.
Chasapis, C.T.; Ntoupa, P.-S.A.; Spiliopoulou, C.A.; Stefanidou, M.E. Recent Aspects of the Effects of Zinc on Human Health. Arch. Toxicol. 2020, 94, 1443–1460, doi:10.1007/s00204-020-02702-9.
Li, J.; Cao, D.; Huang, Y.; Chen, B.; Chen, Z.; Wang, R.; Dong, Q.; Wei, Q.; Liu, L. Zinc Intakes and Health Outcomes: An Umbrella Review. Front. Nutr. 2022, 9, 798078, doi:10.3389/fnut.2022.798078.
Wessells, K.R.; Brown, K.H. Estimating the Global Prevalence of Zinc Deficiency: Results Based on Zinc Availability in National Food Supplies and the Prevalence of Stunting. PLoS ONE 2012, 7, e50568, doi:10.1371/journal.pone.0050568.
Rabinovich, D.; Smadi, Y. Zinc; Treasure Island.; StatPearls Publishing, 2022;
ANSES Actualisation Des Repères Du PNNS : Élaboration Des Références Nutritionnelles; 2016; p. 196;.
Kambe, T.; Tsuji, T.; Hashimoto, A.; Itsumura, N. The Physiological, Biochemical, and Molecular Roles of Zinc Transporters in Zinc Homeostasis and Metabolism. Physiol. Rev. 2015, 95, 749–784, doi:10.1152/physrev.00035.2014.
Maares, M.; Haase, H. A Guide to Human Zinc Absorption: General Overview and Recent Advances of In Vitro Intestinal Models. Nutrients 2020, 12, 762, doi:10.3390/nu12030762.
Hambidge, M.; Krebs, N.F. Zinc Metabolism and Requirements. Food Nutr. Bull. 2001, 22, 126–132, doi:10.1177/156482650102200202.
Roohani, N.; Hurrell, R.; Kelishadi, R.; Schulin, R. Zinc and Its Importance for Human Health: An Integrative Review. J. Res. Med. Sci. 2013, 14.
Warthon-Medina, M.; Moran, V.H.; Stammers, A.-L.; Dillon, S.; Qualter, P.; Nissensohn, M.; Serra-Majem, L.; Lowe, N.M. Zinc Intake, Status and Indices of Cognitive Function in Adults and Children: A Systematic Review and Meta-Analysis. Eur. J. Clin. Nutr. 2015, 69, 649–661, doi:10.1038/ejcn.2015.60.
Wessels, I.; Maywald, M.; Rink, L. Zinc as a Gatekeeper of Immune Function. Nutrients 2017, 9, 1286, doi:10.3390/nu9121286.
Hoffmann, P.R.; Berry, M.J. The Influence of Selenium on Immune Responses. Mol. Nutr. Food Res. 2008, 52, 1273–1280, doi:10.1002/mnfr.200700330.
Prasad, A.S.; Mantzoros, C.S.; Beck, F.W.J.; Hess, J.W.; Brewer, G.J. Zinc Status and Serum Testosterone Levels of Healthy Adults. Nutrition 1996, 12, 344–348.
A question ?
Our experts answer all your questions.
Should I take Zinc continuously?
It is preferable to take Zinc in several doses during the year according to the need (immunity challenge, fertility boost...) with breaks between each dose. 
To target the skin sphere, should I take the Clear Skin Complex AND the Zinc formula?
It is not necessary because the daily intake of 2 formulas (2 capsules for the Net Skin Complex and 1 capsule for Zinc), each provide 100% of the reference zinc intake. Our Net Skin formula is more than sufficient and perfectly adapted with its association of Zinc and coriander oil.
Is it effective on the fertility of women and men?
Zinc is mainly known for its effects on reproduction in men by being involved in the synthesis of testosterone, in the proper development of the testicles, epididymis and prostate, but also in the development, maturation and mobility of spermatozoa. However, by participating in cell division, it can also be involved in the reproductive process in women. 
I already take Multi, should I alternate the two products?
Yes, because Le Multi already contains 100% of the reference amount of zinc. Taking both formulas at the same time would bring an excess of zinc, which is not recommended on the medium and long term. 
What is the effect on testosterone levels?
Zinc is involved in testosterone synthesis pathways, which gives zinc a role in maintaining testosterone levels. A study of zinc-deficient men over 60 years of age who were given zinc supplements for 6 months showed a doubling of blood testosterone levels [15].
Is it a useful product for bodybuilding?
Yes, taking zinc can be useful in the context of a bodybuilding activity, but also in sports. In fact, zinc is involved in many nutrient metabolism pathways (carbohydrates and fatty acids), and it participates in protein synthesis and testosterone synthesis (anabolic hormone). 
Does zinc promote sleep?
No, zinc is not intended to improve sleep or promote good sleep. 
Other formulas offer more than 100% of the RAs (reference intakes), does this really have an added value?
Unlike vitamin D, exceeding the reference intake of Zinc is not recommended. An excess of Zinc can even unbalance the status of other minerals such as copper. 
You propose several formulas for immunity, what is the difference? Can I combine them?
Our Zinc can be associated with our following formulas: Vitamin D, Organic Spirulina, Probio2 or Royal Jelly. Our Multi already contains 100% of the recommended zinc intake, it is not necessary to combine it. Nevertheless, there is no contra-indication of safety to associate 1 capsule of zinc with 1 capsule of Multi. 
Where do our ingredients come from?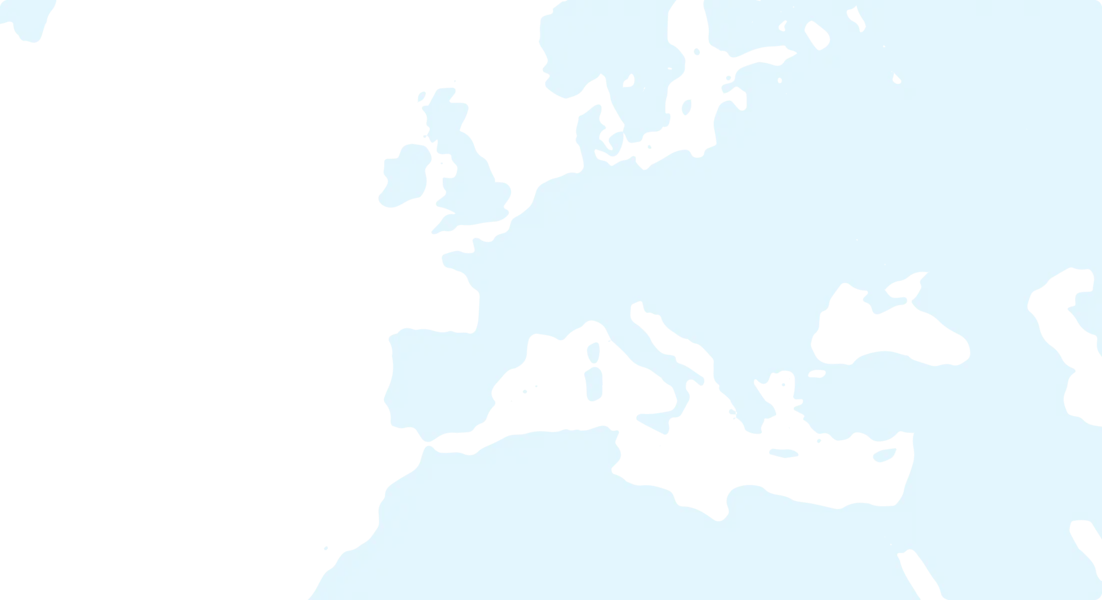 Encapsulation (capsule filling) - Lebeau
Grisolles, France
For more than 20 years, Lebeau has been piloting nutraceutical and cosmetic projects by offering a quality service, from conception to distribution of the finished product.
Zinc gluconate - Isaltis
Origin zinc and gluconate (corn) : France - Manufacturing: France
Since 2011, Isaltis has been developing and manufacturing high purity organic mineral salts for various applications such as nutrition, pharmaceuticals and cosmetics.
Zinc Nova® - Lipofood
Zinc and vegetable fatty acids origin: Germany and France - Manufacturing: France
Lipofoods is a company specialized in the production of microencapsulated ingredients as nutritional and technical solutions.
Selenium yeast - Gnosis by Lesaffre
Yeast origin: France - Manufacturing: USA
Gnosis by Lesaffre develops the benefits of micro-organisms through natural and sustainable processes, such as fermentation, to design active ingredients to improve human health and well-being.
Our certified customer reviews
Those who we tested
Zinc bisglycinate
approved it.
Efficacité positive de ce produit dès le 1er mois de cure. J'ai ressenti les effets au bout de 15 jours.
Saxo
Protège mon système immunitaire 👍👍👍
Thierry Cb
Bonjour Très bon produit, j'en suis très satisfait
M. Guegan
J'ai attendu de terminer ma première cure de 2 mois pour donner un avis réaliste et je dois dire que je suis bluffée. Je continue ma cure 2 mois de plus. Je le prends avec le magnésium et la vitamine D que je prends en continue à l'année. Meilleur combo le concernant
Miss Noria D'almeida
Amélioration de la peau et de mon eczéma
Mme Camara
Assez impressionnant d'efficacité. Mes nuits en sont changées !
Yoann
Très bon produit , j'ai l'impression que mon système immunitaire est protégé 👍👍👍
Thierry Cb
Je viens de commencer, j ai pas encore vue des résultats de dinde mais je perds moins de cheveux pour le moment a voir
Nourou
All our customer reviews